ATP Board
The Austin Transit Partnership was created by Capital Metro and the City of Austin to oversee the financing and construction of the Project Connect program of projects. Its board of directors will oversee the ATP itself. Board members were appointed by CapMetro's board and the Austin City Council jointly and represent both the agency and the City, as well as our community.

The Board Consists of:
1 City Council Member - Mayor of Austin or a designated member of the City Council
1 Capital Metro Board Member - Chair of the Capital Metro Board or a designated member of the Board
3 Community Experts - Each with 10+ years of experience in their respective fields of Finance, Engineering & Construction, and Planning & Sustainability
Member Bios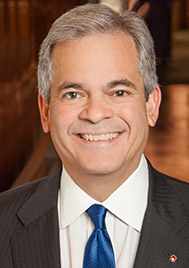 Representative from Austin City Council - Steve Adler was elected Austin's 52nd Mayor in December 2014. After completing his undergraduate studies at Princeton, Adler moved to Austin to work his way through law school at The University of Texas. Like many others, he fell in love with Austin and has made it his home for nearly four decades.
He practiced civil rights law for many years and later founded a successful eminent domain law practice representing landowners. Adler also served nearly 10 years as chief of staff and general counsel for Texas State Senator Eliot Shapleigh, working primarily on school finance, equity and access issues.
Adler has been deeply involved with, and chaired, many Austin civic and non-profit institutions over the past 20 years. Together with his wife, Diane Land, Mayor Adler is the proud parent of three wonderful daughters.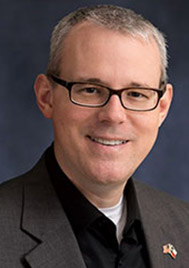 Representative from Capital Metro Board - Eric Stratton is a strategic planner, policy advisor and registered nurse. His early career was spent working various congressional and state legislative races and then for the National Rural Electric Cooperative Association in Washington, D.C., for which he educated congress and association members on energy and environmental policy issues
After a life-altering event involving the health of his daughter, Stratton was led to pursue a career in healthcare, became a registered nurse and obtained his Master of Science in nursing from UT Austin, specializing in pediatrics and teaching. He later returned to public policy as chief of staff for a state representative and helped organize and execute the first Autism Awareness Day at the Texas Capitol.
Most recently, Stratton spent 5 years with the Texas Health and Human Services Commission, serving as a policy analyst for the senior advisor to the executive commissioner and a clinical policy advisor for Medicaid. There he helped design, procure and implement STAR Kids, the legislatively mandated Medicaid managed care system for children with special healthcare needs. Stratton also provided clinical and policy oversight for the transition of programs from the Department of Assistive and Rehabilitative Services (DARS) to HHSC and the Texas Workforce Commission.
Stratton and his wife, Jennifer, provide strategic planning, policy and communications consulting services through their business, Stratton Strategies. They live in Austin with their two children, Maddie and Jack.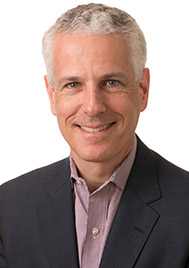 Community Representative with Expertise in Finance - Tony Elkins is an accomplished transportation and alternative financing professional with more than 35 years of experience. He is skilled in the procurement of multibillion-dollar transportation projects, public-private partnerships, project finance and advising CEO's and boards.
Elkins joined BBGI Global Infrastructure in January 2021, helping to manage the company's portfolio of North American infrastructure assets and new business development. His long career in infrastructure includes employment with firms such as WSP and Cintra, working on high-profile projects such as the Texas High Speed Rail, LA Metro's Sepulveda Transit Corridor and Maryland's I-495 and I-270 Congestion Relief Public-Private Partnership program. Elkins also spent more than 8 years working for Lendlease structuring $6 billion of affordable housing projects for the U.S. military under the company's MHPI public-private partnership program.
He holds an MBA in Finance and International Business from New York University and a BBA in Accounting with honors from the University of Massachusetts. He is a board member and treasurer of the nonprofit Williams Community School in Austin for children with neurodiverse educational needs.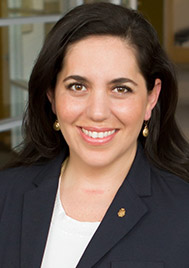 Community Representative with Expertise in Engineering & Construction - Veronica Castro de Barrera is the founding principal of VCdB Architecture & Art, a design consulting practice in Austin. She is a licensed architect who has dedicated her career to guiding public investment decisions toward more walkable, inclusive urban design and transit-friendly communities. In her 23-year career, she has designed a diverse portfolio of civic projects including housing, recreational and mass transit. The majority of her work has been focused on the architecture of mobility in an effort to humanize the built environment, connecting the most vulnerable in our communities to opportunities.
Castro de Barrera has studied in Mexico, the United States, Italy and, most recently, a masterclass in Denmark with Gehl Architects. She has led the transit studio for a national design-build firm and worked alongside teams of engineers and artists in the successful design, documentation and construction administration of transit programs and active mobility investments for Austin, San Antonio, Dallas, Fort Worth and St. Louis.
She has called Austin home for the past two decades and has raised her two children, Andrea and Sebastian, with her husband, Martin.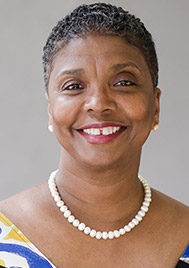 Community Representative with Expertise in Planning & Sustainability- Colette Pierce Burnette became president of Huston-Tillotson University in July 2015, the first female president of the combined Huston and Tillotson Colleges. She has also served in leadership roles at Pierce College and Central State University, as well as for the Washington State Department of Transportation. Before transitioning into higher education, Burnette worked in a variety of industries and for a diverse array of companies, including The Washington Post, Proctor and Gamble and the Neighborhood Reinvestment Corp., in addition to running her own consulting firm, CompuMent. Her commitment to civic and community leadership in the Austin community has led to roles with the Mayor's Task Force on Institutional Racism and Systemic Inequities, Leadership Austin, the Greater Austin Area Black Chamber, Austin Community Foundation, The Greater Austin Urban League, Big Brothers Big Sisters of Central Texas Advisory Council and Waterloo Greenway.
A Cleveland, Ohio native, Burnette received her high school diploma from John F. Kennedy High School, a Bachelor of Science in Engineering from The Ohio State University and a Master of Science in Administration from Georgia College. She is also a graduate of the Harvard Graduate School of Education's Management Development Program and received her Ed.D. in Higher Education Administration from University of Pennsylvania. Burnette is married to retired Lieutenant Colonel Dr. Daarel Burnette and they have two adult children, Daarel II of Washington, D.C., and Daana of Los Angeles.
ATP Board Meetings
Next Upcoming Meeting:
| Meeting Date | Agenda Packet | Video |
| --- | --- | --- |
| Wed., Jan. 20 (2 p.m.) | - | - |
| Wed., Feb. 17 (2 p.m.) | - | - |
| Wed., Mar. 17 (2 p.m.) | - | - |
| Wed., Apr. 21 (2 p.m.) | - | - |
| Wed., May 19 (2 p.m.) | - | - |
| Wed., Jun. 16 (2 p.m.) | - | - |
| Wed., Jul. 21 (2 p.m.) | - | - |
| Wed., Aug. 18 (2 p.m.) | - | - |
| Wed., Sep. 15 (2 p.m.) | - | - |
| Wed., Oct. 20 (2 p.m.) | - | - |
| Wed., Nov. 17 (2 p.m.) | - | - |
| Wed., Dec. 15 (2 p.m.) | - | - |
All dates and times of the meetings are subject to change. Due to public health restrictions, ATP Board meetings are currently virtual-only and can be streamed live.
ATP Board and staff encourage input from the public. The goal is to allow interested parties representing various points of view are allowed time to present their views while permitting the board to conduct its meetings in an efficient and effective manner.
Those wishing to comment at ATP Board meetings must notify ATP staff 24-hours before the meeting by calling 512-389-7590 or emailing info@austintransitpartnership.org. Please give your name, a phone number and the topic you wish to discuss. On the day of the meeting, you will be contacted by ATP staff, added as an attendee to the board meeting and have 3-minutes to speak.
Reasonable modifications and equal access to communications are provided on request. Please contact 512-389-7590 or email info@austintransitpartnership.org for accessibility accommodation requests.