WAYS TO MOVE
COMMUTER RAIL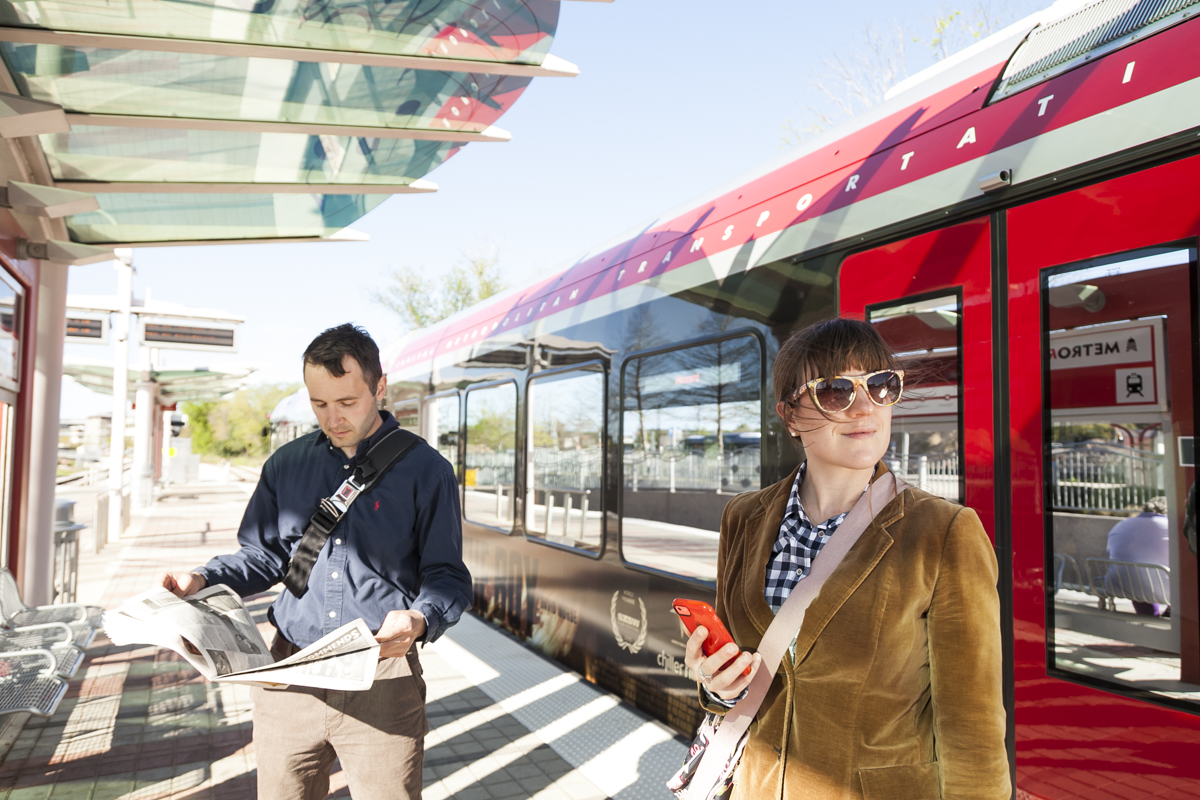 The MetroRail Red Line is our commuter rail service that extends from downtown Austin to Leander. It's been a decade since we launched Metrorail and the next step is to reach its full potential. Our region is growing and the needs of our communities are shifting. So, what's next?
We're already improving the Red Line by adding a second set of tracks near select stations, which will lessen delays and increase the frequency we can run trains. That lets us add new trips and accommodate more customers. The Project Connect plan also includes the new MetroRail Green Line, which would connect neighborhoods east of Central Austin to downtown.

What's planned for commuter rail?
The MetroRail Red Line's improvements will allow for more service to operate simultaneously going northbound and southbound – from downtown Austin to Leander. Project Connect's plan will better connect residents with such popular and developing activity centers as downtown Austin, ACC Highland, Lakeline and Leander. Potential new connections include The Domain and the new soccer stadium at McKalla Place in North Austin.
By 2025, the Red Line corridor is expected to attract nearly 4 times the number of riders who use it today. Currently, the Red Line carries about 2,600 customers, and our expanded options will accommodate up to 10,000.
The MetroRail Green Line proposes a 27-mile system traveling from downtown Austin to eastern Travis County and into Bastrop County, connecting Manor with downtown Austin using congestion-proof commuter rail. With new transit hubs and Park & Rides, the Green Line would operate along Capital Metro's existing freight line between Austin and Manor, with a possible extension to Elgin, and connect residents from established and developing neighborhoods to jobs and services in Central Austin. Key destinations served by the Green Line would include:
Downtown Austin
Plaza Saltillo
East Austin
Colony Park
The Wildhorse Development
The city of Manor