ATP Executive Staff
The Austin Transit Partnership Executive Staff is comprised of leaders in the Austin community whose experience cover city planning, government affairs and mobility operations. Learn more about the ATP leadership team below.
Staff Bios
Executive Director - Prior to joining Austin Transit Partnership, Randy Clarke held key leadership positions in public transportation in both Boston and Washington, D.C., and earned a master's degree in public policy from the University of Southern Maine.
Since he joined Capital Metro and following the 2018 redesign of its bus network, transit ridership has been on the rise in the Austin area. Clarke sees the operation through the eyes of his customer by using the service every day, giving him insight that's fueled his challenge to "do more" in providing quality transportation options to the growing region. That familiarity with the service led Clarke to put in place multimillion dollar investments to the system and a renewed focus on improving customer experience
When away from the office, Clarke enjoys traveling and competitive running with his wife, Kimberley, whom he met, as fate would have it, while riding a train.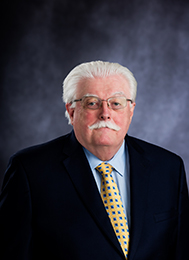 Chief Program Officer - Dave Couch joined Capital Metro in 2018 to oversee Project Connect, CapMetro's plan to transform the Austin public transportation system. Dave's leadership in planning Project Connect led to voters approving the plan in November 2020, and Dave will now pivot to implementing Project Connect as Chief Program Officer on Austin Transit Partnership.
Dave has decades of experience overseeing a number of high profile public transportation projects, from system expansions in Washington, D.C. and Houston to the Caltrain Modernization Program in the San Francisco area.
Dave is originally from upstate New York, but became a Texan in In the early 2000s to take a gig with the Metropolitan Transit Authority of Harris County.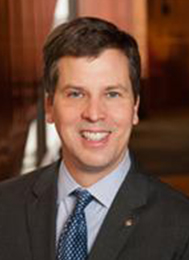 Chief Financial Officer and Chief Development Officer - Greg Canally spent over 20 years with City of Austin, serving in various roles including Interim Chief Financial Officer, Deputy Chief Financial Officer and Budget Officer. Canally led the City's financial strategies on economic development, transportation initiatives, facility master planning and a variety of information technology issues for the City. He led several major initiatives for the community, including working to bring Major League Soccer (Austin FC) to the city, a $110 million partnership with Waterloo Greenway for development of Waller Creek, new public-private partnership office buildings and the recent $925 million general obligation bond program.
Prior to his work in municipal government, Canally worked as a project manager/economist consultant working with all levels of government to implement Water Planning solutions in Texas. Canally holds a BS in Economics from Villanova University and a MS in Economics from the University of Texas at Austin.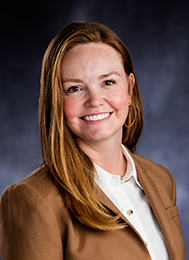 General Counsel and Chief Administrative Officer - Prior to joining Austin Transit Partnership, Casey Burack served as General Counsel and VP of Government Affairs for the Downtown Austin Alliance, which manages the Austin Downtown Public Improvement District and represents over 900 downtown property owners. She specialized in mobility policy at the Downtown Alliance, and has served on the board of Bike Share Austin, as chair of ULI Austin's Transportation Strategic Council and as a member of ULI Austin's Advisory Board.
Prior to joining the Downtown Austin Alliance, Burack practiced real estate and infrastructure law here in Austin and in Los Angeles. She earned her J.D. from Loyola Law School and an M.A./B.A. in Latin American Studies at UCLA. She is a member of the Texas, California and New York Bar Associations.
When away from the office, Burack enjoys international travel and playing with her six-year-old son, Everett.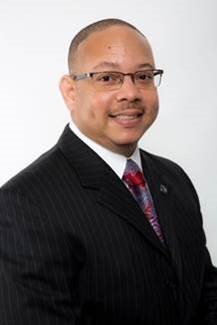 Deputy Program Officer - John Rhone's career in the industry includes extensive maintenance, operations, design and construction experience in a number of key system maintenance and project management roles, which he has acquired over 25 years of work as it relates to mass transit. Mr. Rhone holds a Bachelor of Science degree in Electrical Engineering from Prairie View A&M University. In his capacity as Deputy Program Officer, he directs and oversees the activities of personnel engaged in planning, design, construction, utility coordination, commissioning, testing and safety certification functions associated with Project Connect.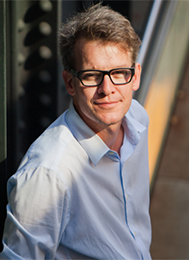 Chief of Architecture and Urban Design - Peter Mullan brings decades of experience working in public space design and community engagement to Austin Transit Partnership. He believes Project Connect is an extraordinary opportunity to reinforce and enhance Austin's diverse and human-centered urban fabric.
Peter comes to the Austin Transit Partnership from the Waterloo Greenway Conservancy, where he served as CEO since 2015. An innovative public park system built around a restored Waller Creek, including the transformed Waterloo Park and Moody Amphitheater opening in 2021, Waterloo Greenway will give the Austin community a new public gathering place, combining access to art and culture with an immersive natural experience in the heart of the city.
Before moving to Austin, Peter played a critical role in the creation of the High Line in New York, a global model for next-generation public spaces. A licensed architect by training, Peter is a graduate of Princeton University and the Yale School of Architecture, where he was the recipient of the Alpha Rho Chi medal for Leadership.