EXPANDED BUS SERVICEMETRORAPID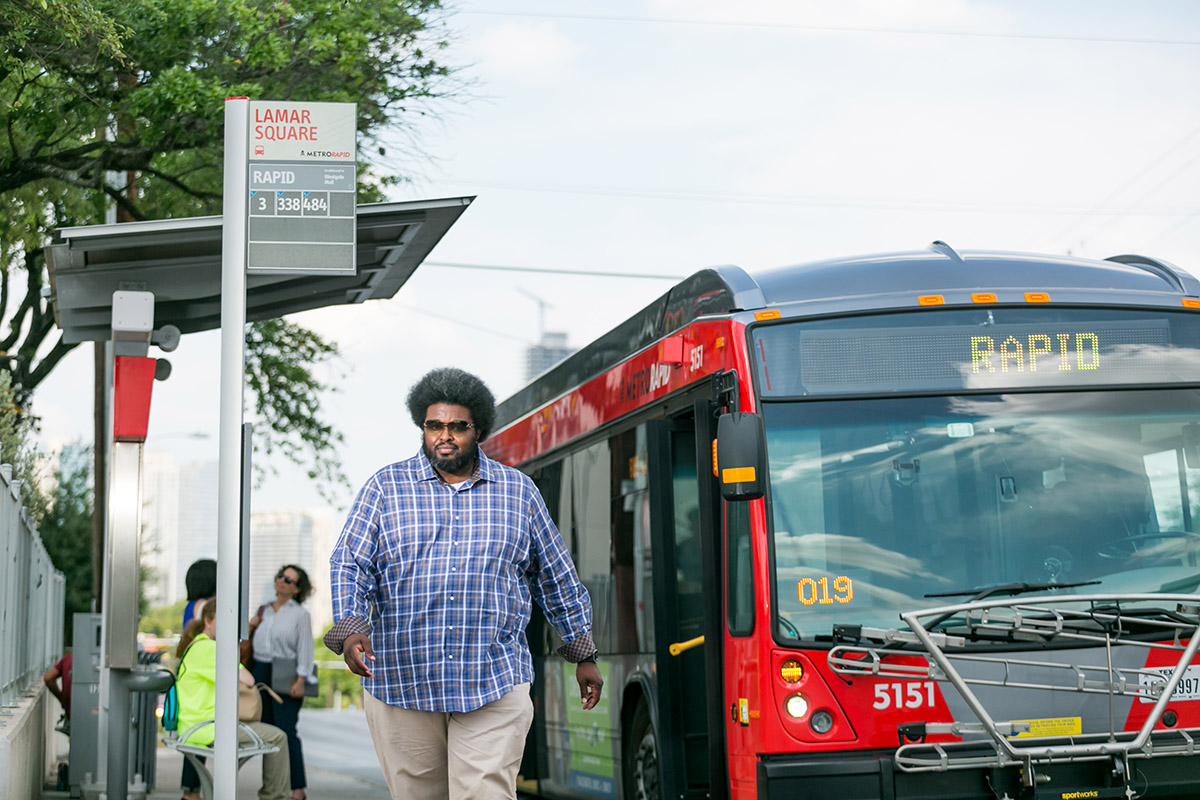 The Project
Austin is among the fastest-growing cities in the U.S., with its population expected to double to four million by 2040. This growth will cause additional strain on the roadway network, result in increased travel times and costs, decrease our mobility and hinder our region's economic health, and threaten our air quality.
Capital Metro is moving forward with four new MetroRapid lines that provide the Austin community and visitors with alternate routes to get around the city. Plans for MetroRapid include an all-electric expanded bus service, newly designed stations and an improved customer experience.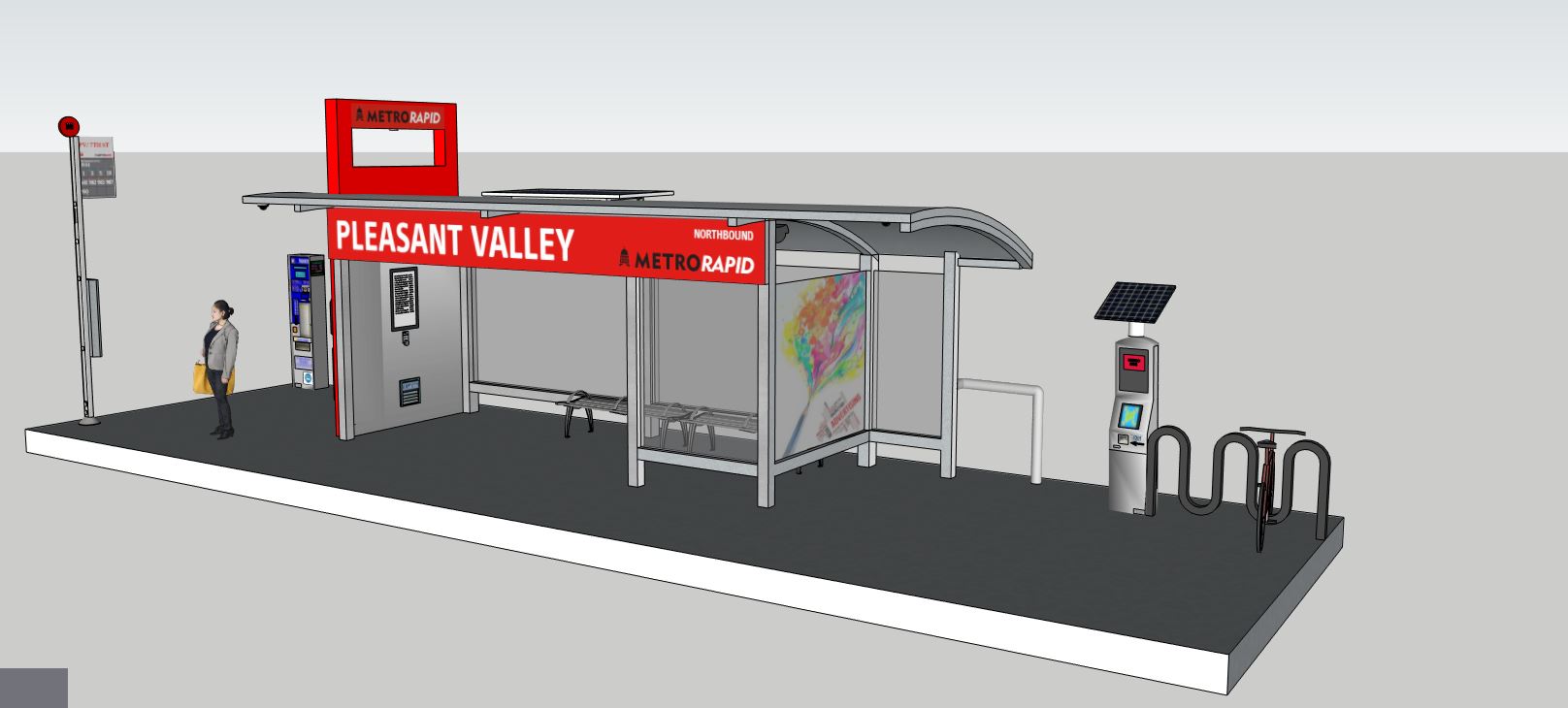 MetroRapid Station - Artist Conceptual Rendering
---
Capital Metro currently operates 2 MetroRapid services:
Route 801 Extends along N. Lamar, Guadalupe and S. Congress from Tech Ridge to Slaughter Lane
Route 803 Travels along Burnet, Guadalupe and S. Lamar from the Domain to Westgate Transit Center
These routes provide frequent service with a limited number of stops for faster travel times. Route features include priority lanes, transit signal priority, queue jumps, enhanced and improved stations and higher frequency operations.
---
The 4 proposed MetroRapid routes include:
Pleasant Valley - Mueller to the Goodnight Ranch Park & Ride
Expo Center - East Austin to University of Texas and downtown Austin
The Gold Line - Austin Community College- Highland to Republic Square. (The Gold Line will begin as a MetroRapid service and could be converted eventually to light rail as a part of the System Plan)
Menchaca and Oak Hill MetroRapid Extension

We welcome your input! Share your comments and questions with the project team.
Call our comment line: 512-369-7719
Email: PCMetroRapid@capmetro.org
Snail mail: MetroRapid Project Team, Capital Metro, 607 Congress Avenue, Austin, TX 78701
Capital Metro and the Federal Transit Administration (FTA) have initiated the development of Categorical Exclusion (CE) documents for the Pleasant Valley and Expo corridors in accordance with National Environmental Policy Act (NEPA) guidelines and other regulatory requirements.
---
Activities Include:
Capital Metro engages the community on the project by hosting public meetings to discuss proposed improvements to MetroRapid and gather feedback.
The project team develops CE documentation to assess the potential benefits and impacts of the project.
Public comments and technical analyses are addressed and incorporated in the design of the stations and the CE documentation is finalized.