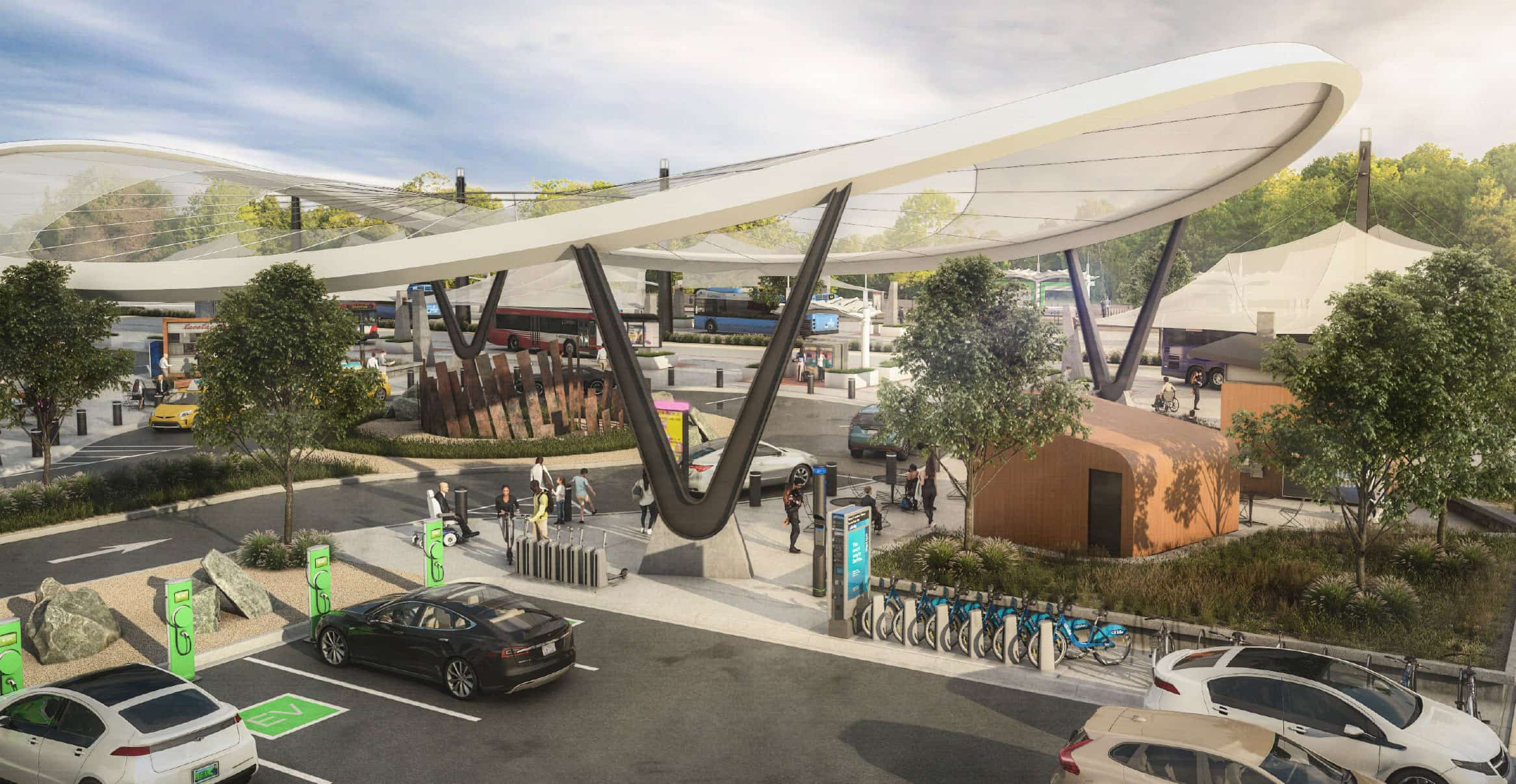 Artist conceptual rendering for illustration only.
The Project Connect System Plan includes 24 new Park & Rides that will allow for residents of outlying parts of Austin and nearby cities to connect into downtown without adding traffic. They will be welcoming well-designed facilities that provide a starting point or destination for customers and a chance to connect to additional transportation options.
Capital Metro currently has 17 Park & Rides, and the System Plan will create an additional 24 (including 10 outside the service area).
Enhanced customer amenities could include food vendors, charging for electric vehicles, MetroBike rentals and bike racks, scooters, increased parking with security lighting and other transportation choices. Ample shade and seating will add a greater level of comfort, and public art installations will elevate the customer experience.
Learn about Park & Rides included in Project Connect's Initial Investment and recently approved by voters. The Initial Investment is a portion of the Project Connect System Plan that will advance to development with dedicated local funding following the voter-approved Proposition A on November 3. Federal funding is expected to fund up to half of the total program investment.