Every 15 Minutes
All of Austin - Frequently & Reliably
Cap Metro's High-Frequency Network serves all of Austin – and operates every day of the week. So, whether you're going to work or school Tuesday morning or out to get tacos on a Sunday afternoon, we've got a bus that will serve you Every 15.
Looking for the next bus? It's 15 minutes away.



Need to transfer to another route? It's 15 minutes away.
Got to your stop late and missed a bus? The next one's 15 minutes away.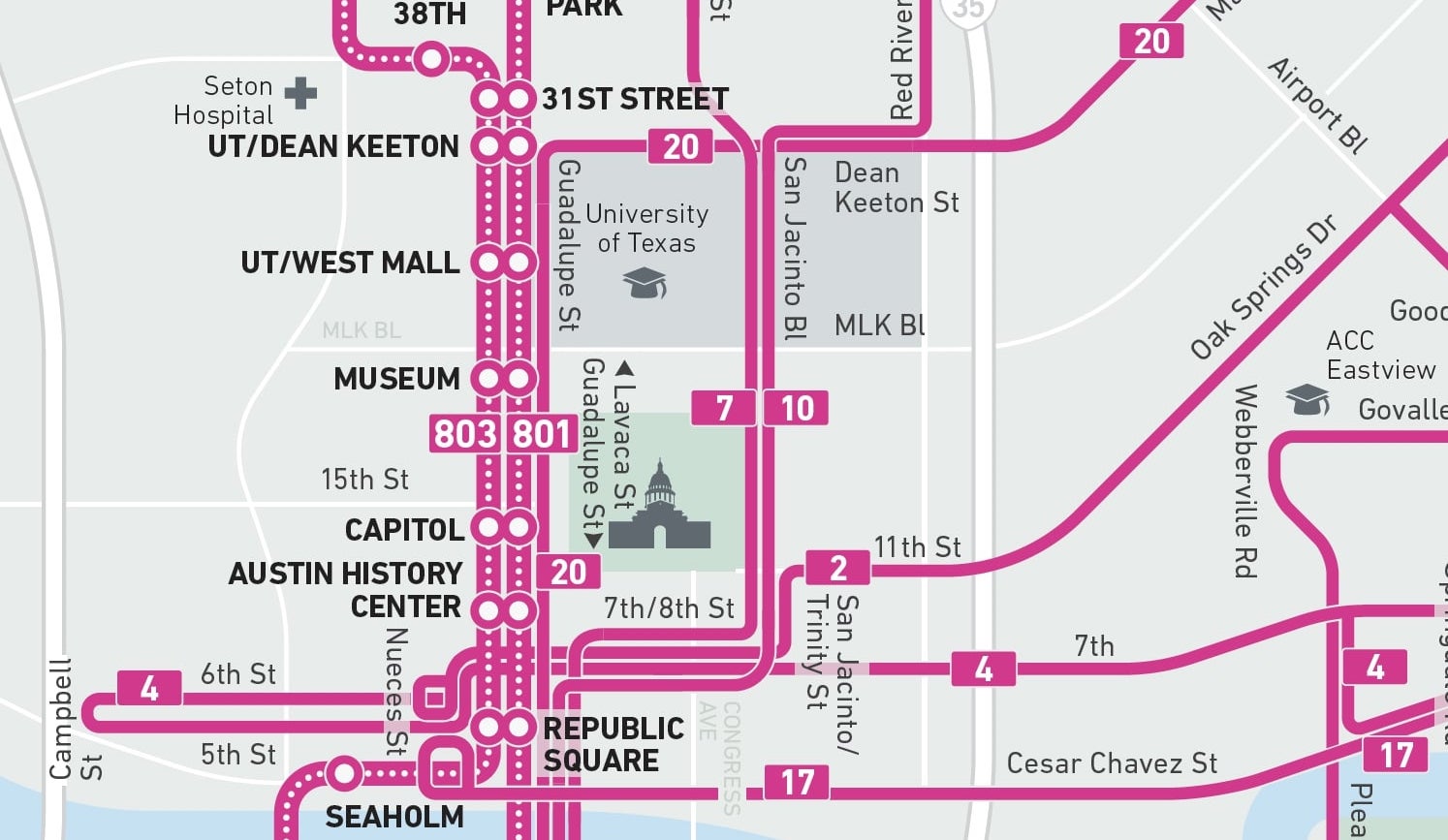 High-Frequency Routes