Samara (Sam) Barks
"Connected: Our Everyday Heroes"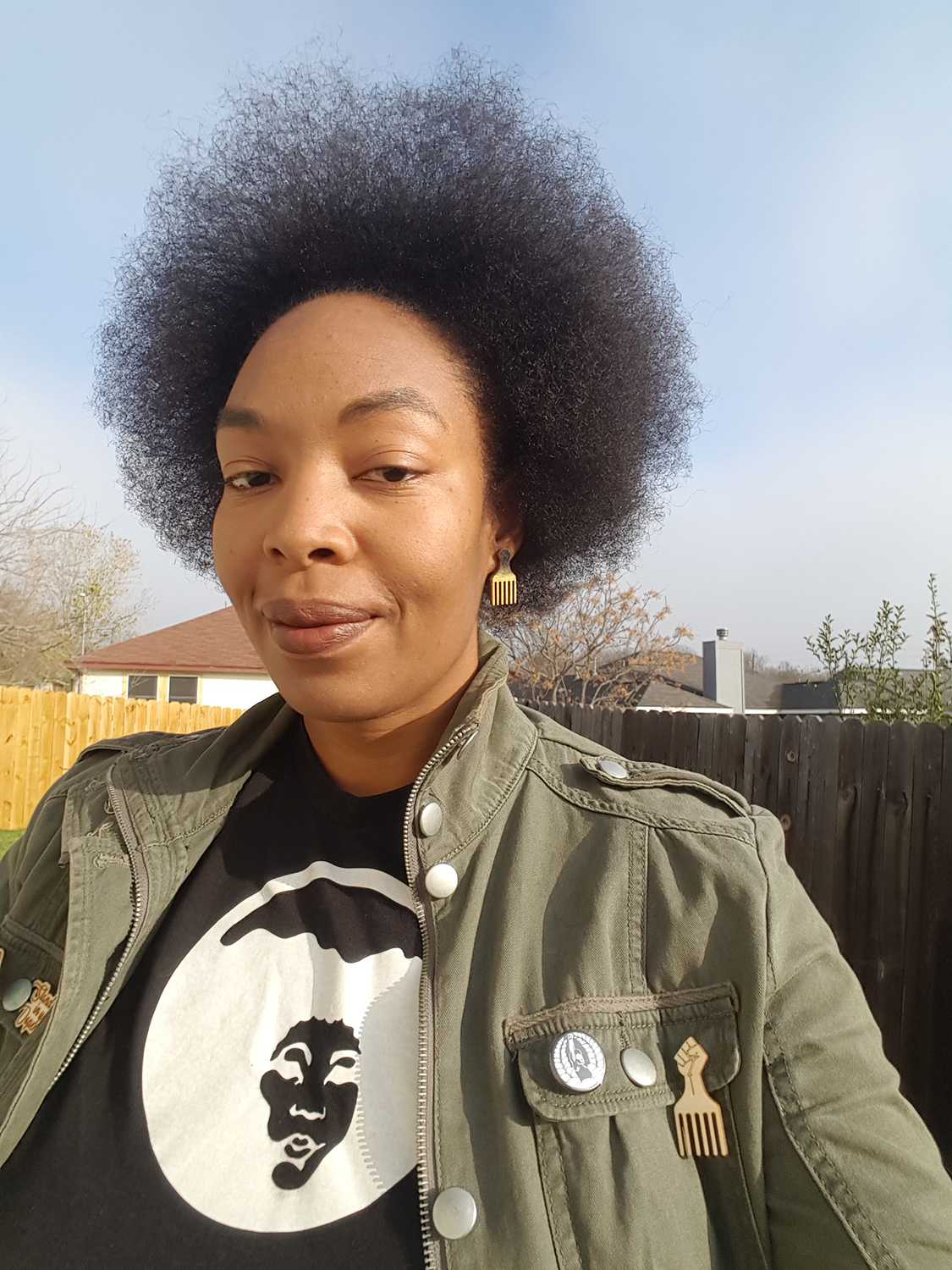 "Connected" speaks to the contribution of the Latinx and Black communities of Austin and the connection within our communities. It pays homage to the generations that came before us and their hope for our future. Our everyday heroes are our ancestors and can be anyone in our own community.
Artist Bio: Samara (Sam) Barks is an accomplished freelance illustrator, muralist, 3D artist, and mentor.
Her illustration and fine art styles are a mix of exaggerated realism with a graffiti feel. Through her art, she creates work featuring people of color, specifically black people, in spaces where they aren't likely to be shown. Representation matters isn't just a saying, it's a driving force behind much of her narrative.
She created Mixed Hues to fill a very real need of seeing more representation of black people in two communities she's passionate about: art and roller derby. As a retired derby skater herself, you can find this native Detroiter (now Austinite) at the local skating rink or learning to carve at the skate parks in and around Austin.
On the left, you'll see two Black residents of a freedman town. Travis County was home to twelve Freedmen's communities. These communities were built by former slaves who were emancipated during and after the Civil War. They offered a greater sense of safety and protection with the opportunity to build the communities they wanted to see. It afforded the residents space for education, to start businesses, and build homes for their families.
On the right, you'll see a native Tonkawa woman. The Tonkawa, Jumanos, Sana, and Comanche were all native to Central Texas and Austin specifically. Next to the Tonkawa woman, a proud Bracero looks on. The United States signed the Mexican Farm Labor Agreement with Mexico that allowed farmworkers to come to fill the labor shortage in agriculture because of WWII. The agreement also stated that braceros would not be subject to discrimination such as exclusion from "white" areas. However, in Texas, the program was banned for several years during the mid-1940s due to the discrimination and maltreatment of Mexicans.
The four figureheads represent our ancestral connections and the groundwork that went into the communities we live in today. The two figures at the bottom represent the hope for the future. The ones that came before us wanted what we all want; a chance at life, liberty, and the pursuit of happiness. We have hope that future generations will strive to have more connected communities.
---
About the Art: Digital illustration, 84" x 64"