Public Safety Ambassadors
CapMetro created the Public Safety Ambassador Program (PSA) on October 18th, 2021. We have 3 supervisors, 1 manager and 24 ambassadors trained to respond to immediate safety concerns and connect riders with appropriate resources such as our community intervention specialists or police officers.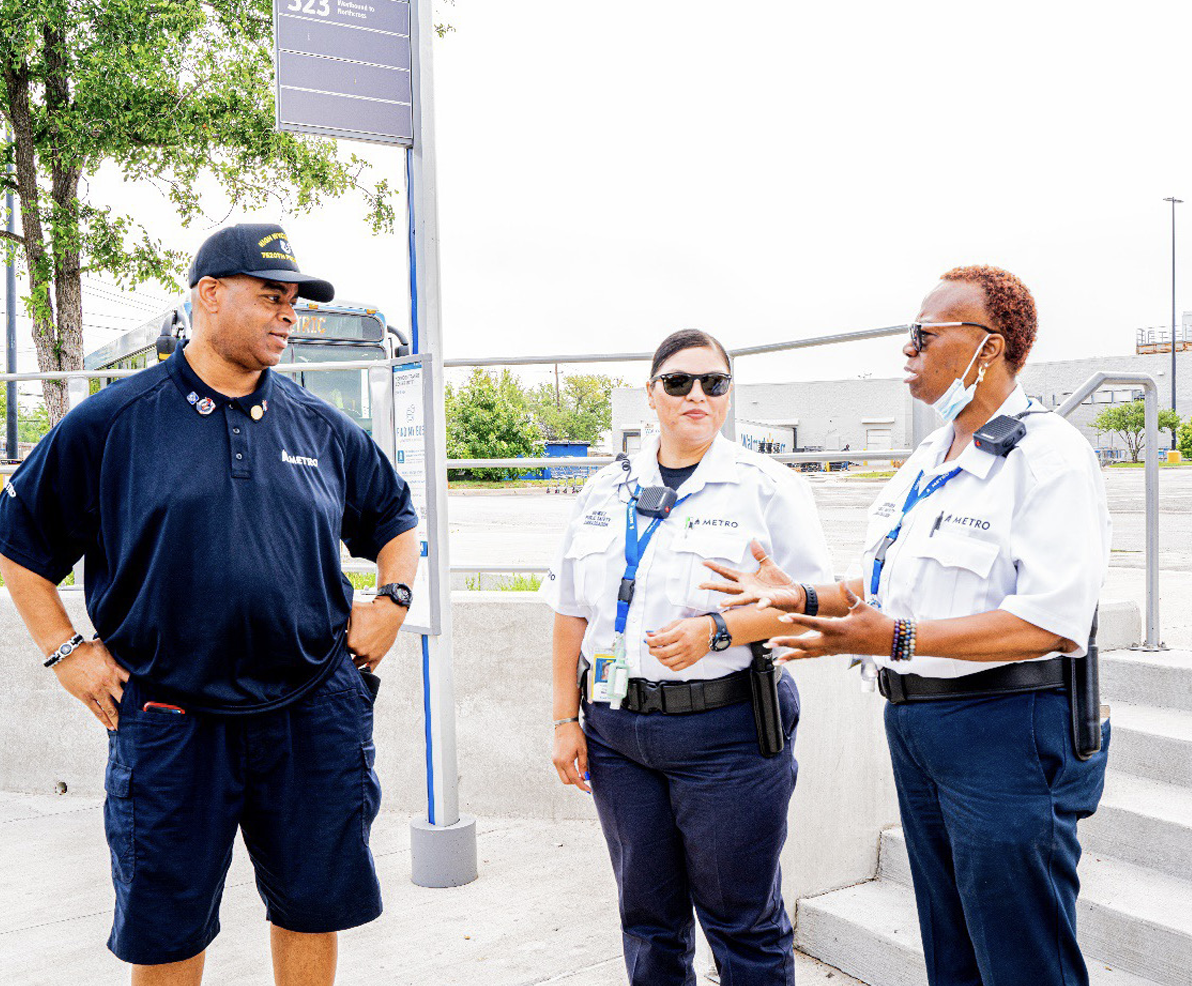 ---
Our ambassadors assist with various safety and security operations while working as front-line customer service ambassadors. They work to ensure a safer and welcoming environment for our customers, staff and visitors by providing a visible presence on CapMetro's Transit System and Facilities. They provide information and directions to customers and act as an informational conduit to the Public Safety Department, CapMetro's Operation Center and other CapMetro Departments.
What kind of calls do we receive?
Check Welfare: Any request to check on the health or safety of an individual
Lost Child: Incident reporting missing or lost child/children from CapMetro property
Criminal Trespass: Incident where individuals must be removed from CapMetro property
Loitering: An incident involving an individual, not a paying customer, waiting around idly, sleeping or utilizing CapMetro facilities without the intent to use CapMetro services
Vandalism: Any call for service related to the damage of CapMetro property
Special Assignment: An incident to perform a specific task or duty for a specific amount of time
Suspicious Activity: Any incident, event, individual or activity that seems out of the ordinary, unusual or out of place
Suspicious Package: Call for service related to a package or bag that appears suspicious to the reporting party, usually left unattended
Join our Safety Team
We have open positions in safety administration, transit police and more. Apply today.

Year 1 Performance Report
The following report discusses the program metrics, operations and accomplishments during the first year.