Work that moves people
CapMetro Corporate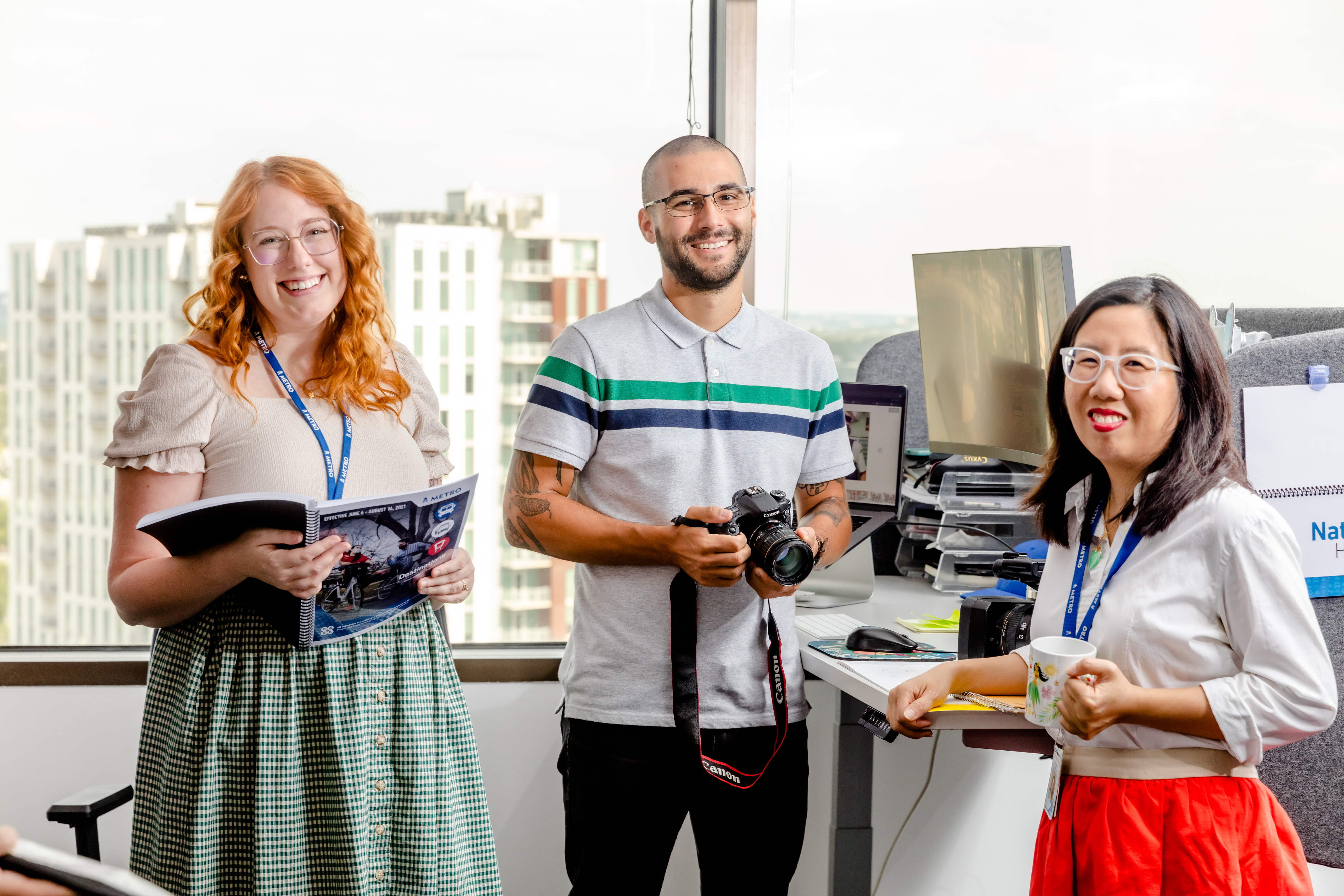 Want to do good in your city? Love doing purposeful work that is mission-driven? If that describes you, a career with CapMetro Corporate might be just the right fit for you.
Here, you'll work with an energetic group of people whose focus is to deliver innovation and provide a community service necessary to many Central Texans. From marketing to HR, accounting & finance, planning, community engagement and more, our diverse team members share the same exciting mission: serving the entire Austin area.
Benefits Offered
Wellness program
Childcare and learning center
Tuition reimbursement
Alternative work schedules
Medical and Life Insurance plans
Dental and Vision plan
Flexible Spending plans
401k plan
457 and defined benefit pension plan after five years
Short-term and Long-term Disability
Parental Leave
Employee Assistance Program (EAP)
Free transit for employees & family members
---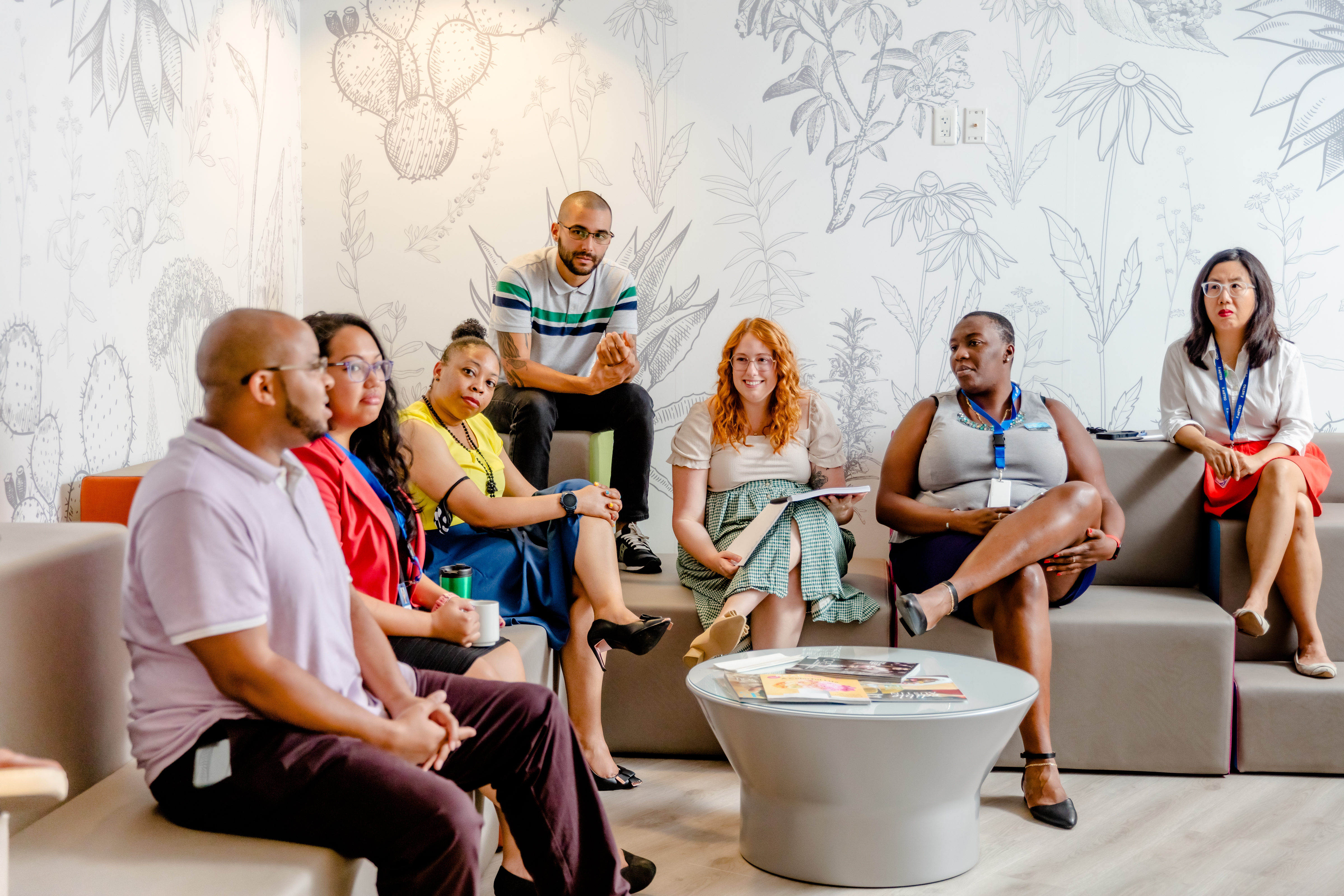 Our Culture / People
People you love seeing every day. It's a thing around here.
Working for CapMetro isn't just work. It's a passion. It's a point of pride. And the people? They're pretty darn great, too. There's a sense of connectedness that comes with knowing you're impacting people every single day and doing good for the community. Here, we're driven to help people from all walks of life, and it shows. Take a look.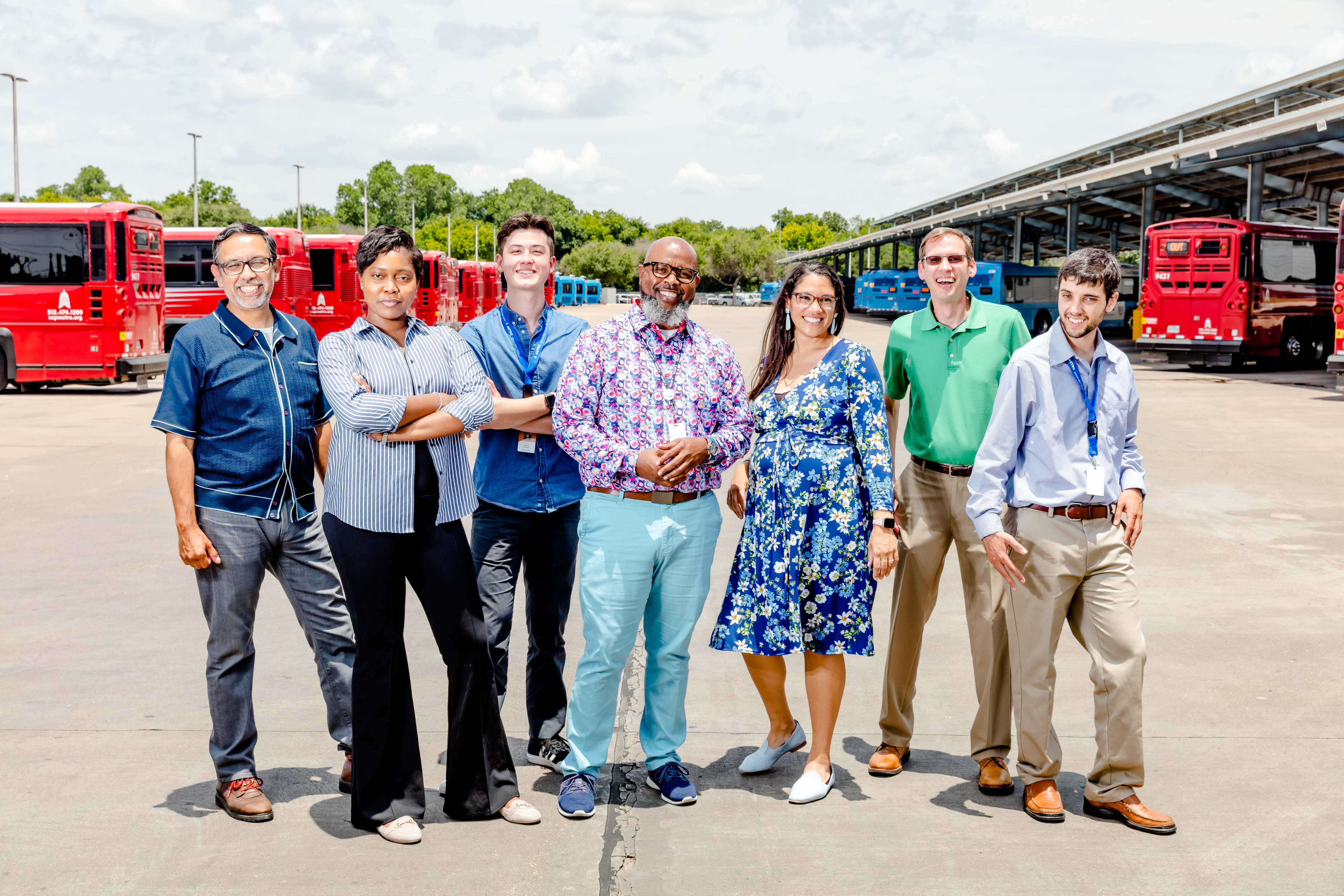 Diversity, Equity and Inclusion
CapMetro is deeply committed to building a workplace where inclusion is not only valued but prioritized. We are proud to be an equal opportunity employer and committed to creating a welcoming and diverse environment. We prohibit discrimination and harassment of any kind based on race, color, sex, religion, sexual orientation, national origin, disability, pregnancy, age, or any other protected characteristic as outlined by federal, state or local laws. CapMetro makes hiring decisions based solely on qualifications, merit and organization needs at the time. CapMetro is an equal opportunity and affirmative action employer. We encourage people with disabilities and from other diverse backgrounds to apply for CapMetro vacancies.