CapMetro for Government
Join the fast growing number of government entities that offer some form of financial incentive for using public transportation!
Survey the buildings in Central Austin and you'll see government agencies occupy more than any other group. These agencies can also be the driving force for reducing commuter congestion and creating a better quality of life for their employees and our community.
As a Government partner, your agency can lead the way in reducing our carbon footprint and traffic snarls while being a great steward of taxpayer dollars.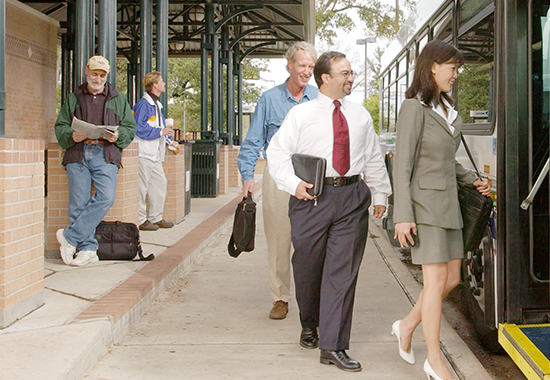 | 31-Day Pass Type | Standard Price | Discounted Price |
| --- | --- | --- |
| Local | $41.25 | $28.90 |
| Commuter | $96.25 | $67.40 |
Government entities currently enrolled in our discounted programs include the City of Austin and Travis County. CapMetro for Government is a bulk purchase program, and reduced prices are not offered to individuals whose employers are not enrolled.
Contact us at employerprograms@capmetro.org or 512-826-5739 with questions, comments or suggestions.
---
Ready to start a transportation program for your workplace?
---

Don't Know Where to Start?
Our team will help you plan a transportation program that caters to the needs of your business and employees. Submit the form below and someone from our staff will contact you soon.
View our Online Privacy Policy here.