Traveling with Kids
Public transportation is available to all, including those under the age of 18! Whether your child is joining you for your ride or riding alone, these policies help keep everyone safe on the way to their destination.
Policies for Children Under 18

Kids ages 18 and younger ride free!
K-12 students must carry with valid form of ID.

Children 10 years and younger must be accompanied by someone 12 or older.
Children under the age of 5 should be held securely while the vehicle is in motion.
Recreational scooters must be folded while in transit. Items may not block aisles, obstruct seats or be left unattended.
Children may remain in strollers while on board the bus in the priority seating areas if a parent or guardian maintains control of the stroller. If the priority seating areas are not available, children must be removed from the stroller and the stroller must be collapsed. Riders in wheelchairs or mobility devices have priority for that seating.
Food and drinks in open containers are not allowed on board. Beverages are permitted in a spill-proof or screw-top container.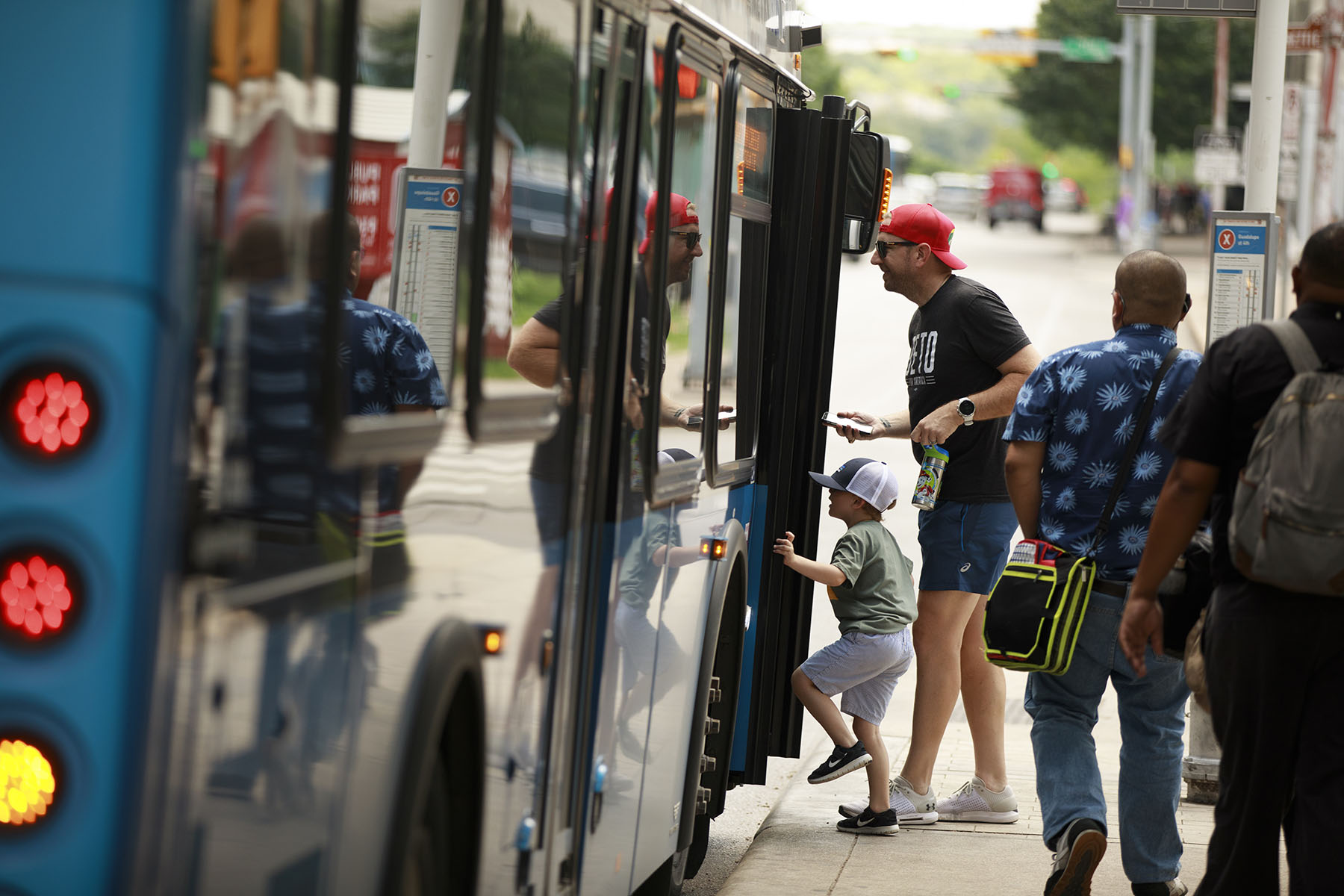 For more information on safe and courteous travel: