CapMetro for Business
Austin's best employers are offering benefits that include public transit.
Operating in one of the country's tightest labor markets and with traffic what it is, Austin-area employers need every tool at their disposal to recruit and retain employees. CapMetro for Business offers a bulk discount program that lets businesses offer employees discounted access to public transit.
| 31-Day Pass type | Standard price | Price per 10-50 | Price per 51-199 | Price per 200+ |
| --- | --- | --- | --- | --- |
| Local | $41.25 | $37.00 | $35.00 | $33.00 |
| Commuter | $96.25 | $77.00 | $77.00 | $77.00 |
Pricing is based on the purchase of 31-Day Passes with a minimum order of 10 passes.
---
---
Pre-Tax Commuter Benefits
Help employees save on commuting costs by setting up a pre-tax transportation benefit to pay for transit fares. The pre-tax deduction can be combined with a partial or full subsidy from the employer. Please contact your benefits or payroll provider about setting up a pre-tax transportation deduction.
Digital and Physical Passes
We offer digital and physical passes for employers. Digital passes can be distributed online and activated by your employees within the CapMetro app. Physical passes will be sent to your office or can be picked up from the Transit Store.
Other Passes Available for Bulk Purchase
Employers may also purchase a variety of passes in bulk at a non-discounted rate: 7-day pass, daily pass, Monthly Access Pass, MetroBike 31-day pass or a MetroBike day pass.
Are you an employee?
Ask your supervisor or Human Resource department about your organization's commuter benefits.
Contact us at employerprograms@capmetro.org or 512-826-5739 with questions, comments or suggestions.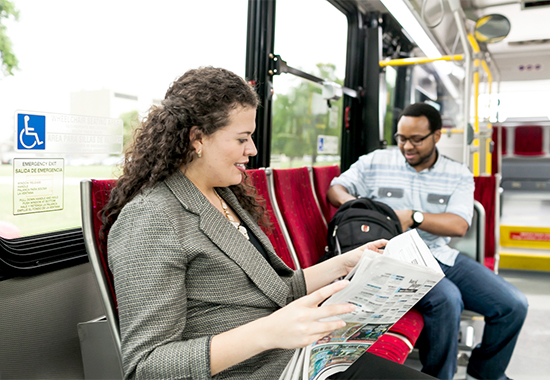 Join the many Austin businesses that offer some form of financial incentive for using public transportation!
Don't Know Where to Start?
Our team will help you plan a transportation program that caters to the needs of your business and employees. Submit the form below and someone from our staff will contact you soon.
View our Online Privacy Policy here.