January 2024 Service Changes
CapMetro makes planned changes to our service three times a year to improve your riding experience and respond to shifts in how our customers use the service.
These approved changes intend to improve our existing service performance and extend our Pickup services to southeast Austin. These changes will be implemented on Sunday, January 14.
---
Approved Changes

New Dove Springs Pickup Zone
An additional Pickup zone in Dove Springs is proposed to connect southeast Austin residents to frequent service, key destinations and the upcoming CapMetro Rapid Pleasant Valley Line.
---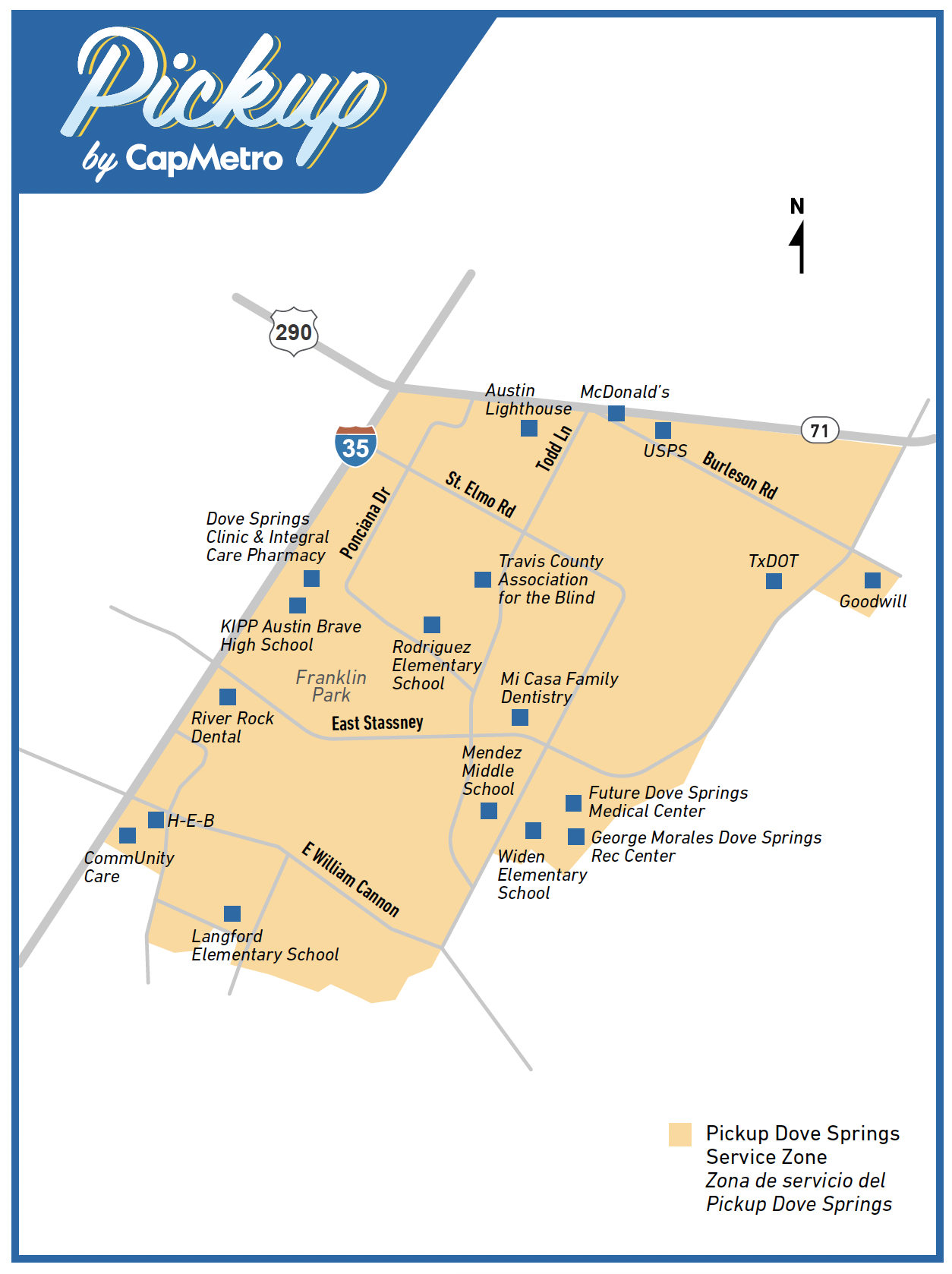 Removal of Express Routes 981, 987 and E-Bus Routes

Service has been suspended on these routes since 2020. We will discontinue these routes to save resources; alternative routes are available in these areas.
---
Reclassification of Routes 18, 217, & 335

Continue to operate these routes at a 30 minute frequency, instead of reinstating 15 minute service. There will be no change to existing service, these routes would be removed from the High Frequency Network due to low ridership.
---
Minor Schedule Adjustments

Select Bus & Rail routes will receive minor adjustments to their schedules to improve on-time performance and reliability.
---